Francesca Mandelli D'Agostini Architect specializing in Interior Architecture and photographer was born in Varese in 1987, graduating in 2013 with a degree in Architecture at Polytechnic in Milan.
In the following years she joined prestigious Architecture and Design Studios.
From 2013 to 2016 she collaborated with the Simone Micheli Architectural Hero Studio in Milan, participating in the design of Luxury Hotels and Spas including the Suite Swan Room Town House by Seven Stars Milan and Ripa Hotel in Rome of which she also develops a photographic project for the meeting room and the flooring of the common areas of the hotel.
In 2014 she participated in the Franz Award _ International Porcelain Design Competition in Beijing, placing herself at second place with the design of a suspension and table lamp named Nariguera.
In 2015 she developed a project photographed for Expo 2015 dedicated to Palazzo Italia in collaboration with Simone Micheli Architect and Town House by Seven Stars Milan.
From 2016 to 2017 she collaborated with Studio Lucchese Design in Milan working on interior design and product design projects.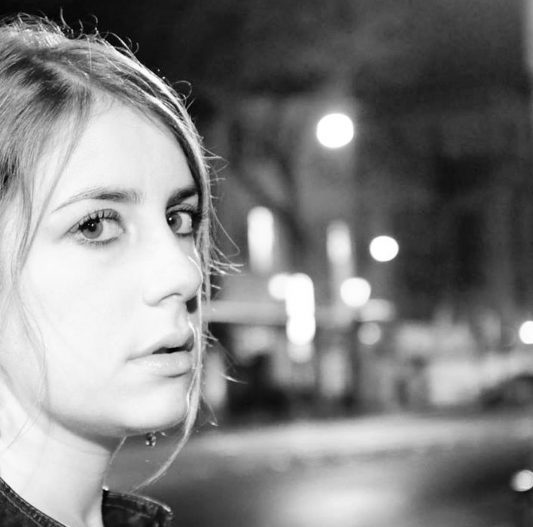 In 2017 she presented her photo shoot at the Salone del Mobile 2017, Design Week, for 24 Carat Gold Sheets, gold sheets designed by Federico Buccellati goldsmith and produced by Piana Clerico Since 1582. The photo shoot is used by Vogue Italia and Sotheby's, London.
Some of her photographic works are published in Living and HD Design Diffusion.
From 2017 to 2021 she collaborated with the prestigious Locatelli Partners Studio in Milan working on numerous and prestigious projects in the field of luxury residences, and photography.
Amongst various projects she collaborates with Massimiliano Locatelli's Anti-Masseria, a project published in Living in April 2021.
Since 2021 she has been working as a freelancer, focusing in particular on projects for private residences between the North and South of Italy. In her projects she pays particular attention to coverings, experimenting with new materials, natural textures, colors and fabrics.
Photography is always with her, wherever possible she includes them in her projects making them part of the furnishings in the residences she designs.
The South of Italy has a special place in her heart which leads her to undertake many Mediterranean projects.